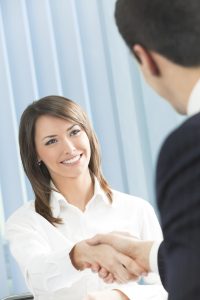 An uncontested divorce is the most affordable, quickest, and stress-free way to get divorced in Utah.
This means the parties have agreed upon all terms regarding their divorce and will not be proceeding to court to have a judge decide and rule on the matter.
How It Works
Often times parties believe that they are in agreement, but when they proceed with their divorce they realize that there are important issues that have not yet been considered or discussed.
The best way to proceed is to have a mediator help you to clarify all issues and negotiate the terms of the divorce.
Once a divorce is finalized, any newly discovered issues can end up costing thousands of dollars in litigation, so it is critical to ensure that all issues have been resolved before your divorce is finalized.
When the parties have reached a full agreement on all issues, the attorney mediators at Long Okura will draft the documents to finalize the uncontested divorce based upon the parties agreement.
As a part of this process, it is necessary for the mediator to meet with the parties to gather the terms of the agreement and any other paperwork, usually financials, that will be needed to draft the paperwork.
[jbox title="Flat Fee Uncontested Divorce – $995″]
We offer an affordable flat fee uncontested divorce service for $995.
This service includes:
Up to 2 hours of mediation with a court-rostered mediator to ensure all issues have been addressed and resolved.
A copy of your agreement at the end of the mediation session.
Creation of all legal documents required to finalize your divorce, usually between 6 to 11 documents.
*Utah court filing fees are not included with this service
[/jbox]
Get Started
1. Use our online scheduling calendar to find a date & time that works for both parties.
2. Your mediator will contact you to confirm the appointment, explain what documents or information you should bring to the mediation, and answer any questions.
Please contact us with any questions.
[jbutton color="green" link="/utah-mediation/schedule-mediation/"]Schedule Appointment Online[/jbutton]
Frequently Asked Questions
Q: Are there any additional fees over the $995?
The $995 flat rate covers up to two hours meeting with a court-rostered attorney mediator.  During this session your mediator will help you clarify the terms of your divorce and draft the agreement for both parties to review and sign.
After your initial meeting, your attorney mediator will prepare all paperwork required to file with the courts, usually between 6 to 11 documents and forms.  This paperwork will be forwarded to both parties for review, then filed with the courts upon your approval.
There are no additional fees billed by Long Okura.  Depending on your circumstances, there may be optional filings that are not required for the divorce that you may wish to include.  Your attorney mediator will discuss these optional filings and costs if they apply to you.
Some of these optional filings include Motion To Waive 90 Day Waiting Period, and Qualified Domestic Relations Order.
Utah Courts require a filing fee of $318 which is not included in the $995 price.  However for your convenience, you can include the filing fee in your payment and we'll take care of the entire filing process.
Q: How long will it take?
Please plan for 2 hours for your meeting with the attorney mediator.  Both parties will leave with a signed agreement.
All paperwork required for filing will be drafted and sent to both parties for review within 7 business days or sooner.  A quick 5 minute follow up meeting will be scheduled for you to sign the documents.
The initial filing will be completed immediately after both parties have signed.  Due to Utah's mandatory 90 day waiting period, the final orders will be filed 90 days later.
As soon as we receive notice that the judge signed it, we will forward the electronic copy both parties.
Q: What is the difference between this Uncontested Divorce service and traditional Full Representation?
In our Uncontested Divorce service, your attorney mediator does not represent either party.  Your mediator helps you to clarify your agreement and prepares and files paperwork.  You pay just one up-front cost and do not receive any additional bills.
With full representation your attorney represents, advises, and advocates for you throughout the divorce process.  You have access to them by phone, email, or in-person meetings and are billed at an hourly rate.