Rebecca Long Okura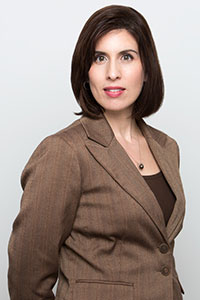 Rebecca is a graduate of the Georgetown University Law Center. While living in Washington D.C. Rebecca worked on a variety of projects: contract litigation, tobacco litigation, criminal litigation, real estate law, employment law, taxes and asset protection, and mergers and acquisitions. She held legal positions with The Nature Conservancy, the Department of Housing and Urban Development, and the law firms of Silver Freedman & Taft LLP, and Krooth & Altman LLP. She was a summer associate at Schnader, Harrison, Segal & Lewis in Philadelphia. Also, during law school Rebecca represented juvenile criminal defendants as part of Georgetown's clinic program.
After falling in love with mountains while taking a semester of law school classes in Innsbruck Austria, Rebecca toured the United States looking for a home that had natural beauty and did not require an hour and a half commute. The first day she was in Salt Lake City, she decided that this was her new home.
Rebecca graduated from law school in 2000 and immediately moved to Utah and began to practice law here. She has focused on Family Law and other litigation, including business and contractual disputes. In December 2004, Rebecca left a medium-sized family law firm to create her own firm which now has five lawyers, three paralegals and two support staff employees. Rebecca is a Utah State Court Rostered domestics mediator and also has been an adjunct legal and political science professor.
Katie McLain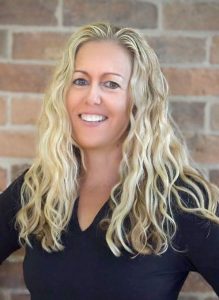 Before joining Long Okura, Katie specialized in estate planning, business, employment and contract law working as both an associate attorney and in-house counsel for firms located in Utah and Salt Lake Counties. 
Katie received an undergraduate degree with honors in Environmental Health, Science and Policy from the University of California, Irvine and a law degree from the S.J. Quinney College of Law, University of Utah. She is licensed to practice law in Utah in both the state and federal courts.
Katie is originally from Utah and returned to Salt Lake in 2005, in part, because of the proximity to the mountains where she can often be found trail running, mountain biking, backcountry skiing and rock climbing in her free time.
Anastasia McCain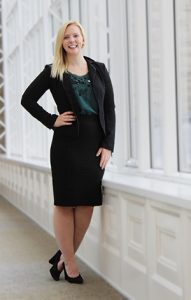 Anastasia is an Associate Attorney at Long Okura. Her areas of practice have focused on family law, complex civil litigation, and estate planning.
A Magna Cum Laude graduate of Northern Illinois University College of law, Anastasia has been a Judicial Law Clerk twice in family law and probate courts. She also participated in the Zeke Giorgi Civil Justice Clinic, advocating for families across Northern Illinois.
Additionally, Anastasia spent a semester of law school studying International Business Law in Europe, where she gained invaluable experience in complex civil issues.
She relocated to Utah immediately after law school to begin her practice in an area with ample opportunities to get outside and go hiking and mountain biking.
Jesse West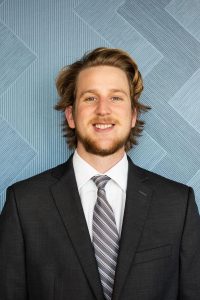 Jesse West was born and raised in East Tennessee and attended the University of Tennessee, receiving his bachelor's degree in History with a minor in business. He then attended Lincoln Memorial University Duncan School of Law where he received his Juris Doctorate degree.
While at LMU, he honed his trial skills; he and his partner won the LMU Kimsey Cup intramural mock trial competition and he was invited to join the travel team for the regional American Association for Justice competition. Unfortunately, the competition was canceled due to covid but Jesse continued developing his skills sets and became the Vice-President of the LMU Mock Trial organization.
After graduating, he passed the bar exam and spent the next 6 months as a lobbyist to the Tennessee State Legislature. There he testified multiple times to the legislature on legal issues related to bills and even served on a panel. During law school Jesse visited Utah multiple times where he fell in love with the natural beauty of the state and the healthy and active lifestyles lived by Utahns.
He accepted an associate position with Long Okura in the Spring of 2022 and has been enjoying it ever since. Jesse believes he felt called to Utah for a purpose and is passionate about helping people solve their problems and live their best possible lives.
Take Control Of Your Legal Issues
We will help you understand your options & develop an immediate plan of action.
1981 E Murray Holladay Road #120 Holladay, UT 84117
Monday, Tuesday, Wednesday, Thursday, Friday09:00 – 17:00